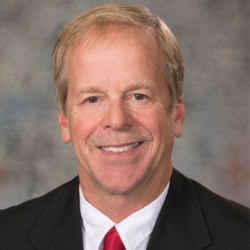 Status: General File
55%
45%
Summary
The Platte Institute supports LB16, a reintroduction of two bills Platte supported in the 107th Legislature: LB263 and LB709. The bills made it out of committee on a 7-0-1 vote, but ran out of time before the 60-day session concluded.
This bill would allow an alternate way of licensing workers from other states through recognition of their existing licenses or work experience for purposes of licensing in Nebraska. It would also require licensing boards to identify relevant criminal history that would prohibit licensing of those who have completed their sentencing, opening up pathways to good jobs for those who are trying to build productive lives.
CLICK HERE TO VISIT THE NEBRASKA LEGISLATURE WEBSITE TO VIEW THE BILL AND SUBMIT WRITTEN COMMENT ABOUT LB777 PRIOR TO THE FEBRUARY 9 HEARING. 
Last Action
Advanced to General File on 3/13/23
Co-Sponsors