South Dakota passes universal recognition of job licensing
South Dakota passes universal recognition of job licensing
On Wednesday, Nebraska's neighbors to the north passed HB1077, a bill to provide universal recognition for occupational licensing. That bill, introduced at the request of Gov. Kristi Noem, is just waiting for her signature. The bill was passed in both houses by near-unanimous votes and will represent the third of Nebraska's neighbors (Iowa and Missouri passed similar legislation in 2020) to welcome those licensed in other states to move to their state.
Nebraska's LB263, introduced by Sen. Tom Briese, remains a superior bill in many ways. It focuses on experience and scope of practice when deciding whether to accept licenses from out of state, rather than the "substantially equivalent" licensing requirements that many states have in their legislation.
Likewise, Nebraska's bill would recognize military occupational specialties (MOS) when looking at licensing–something that Missouri is working on this year to add to the bill that they had last year.
Universal recognition is on the move around the country. The map at the bottom of this article shows the status of these efforts as of two weeks ago. Since it was created, both West Virginia and South Dakota have passed their bills.
Let senators know that it's time for them to move LB263 out of the Government, Military and Veterans Affairs Committee, and onto the floor for debate. Take Action here.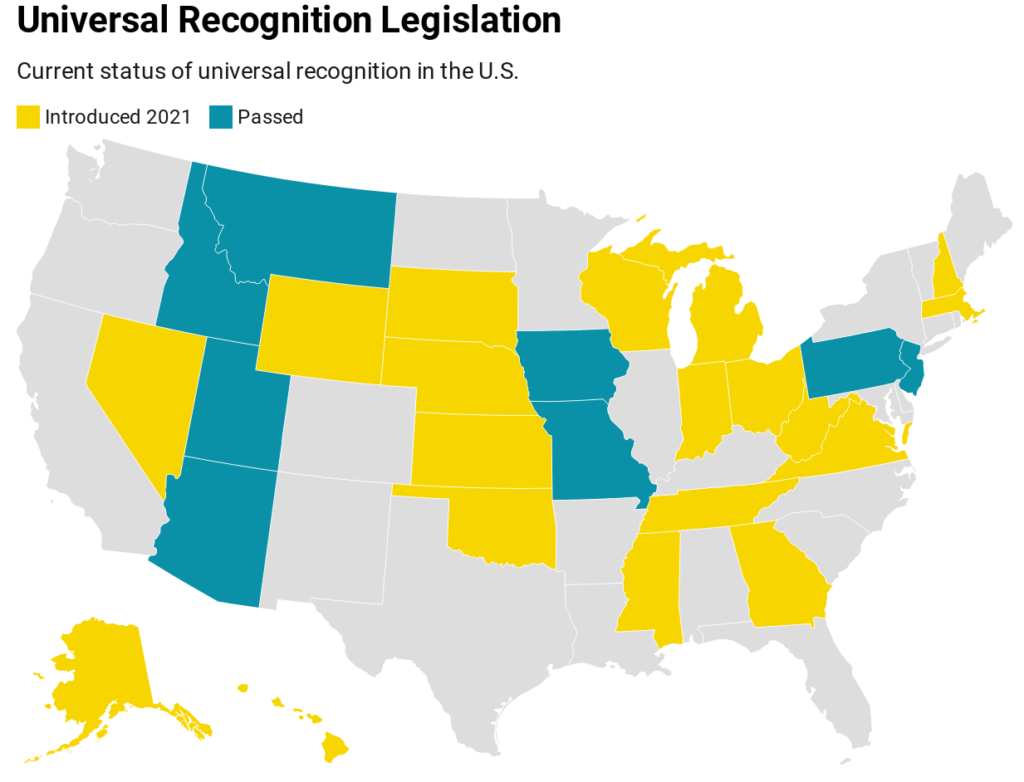 Photo Courtesy South Dakota Legislature