Nebraska economy shrinks, but spared worst by growth in agriculture
Nebraska economy shrinks, but spared worst by growth in agriculture
New estimates show that growth in the ag sector gave Nebraska the country's smallest economic contraction in the first quarter of 2020.
Nebraska's economy shrank 1.3% according to the Bureau of Economic Analysis. That's compared to the U.S. average of a 5% contraction. Nebraska's Plain States region averaged a loss of 3.6%.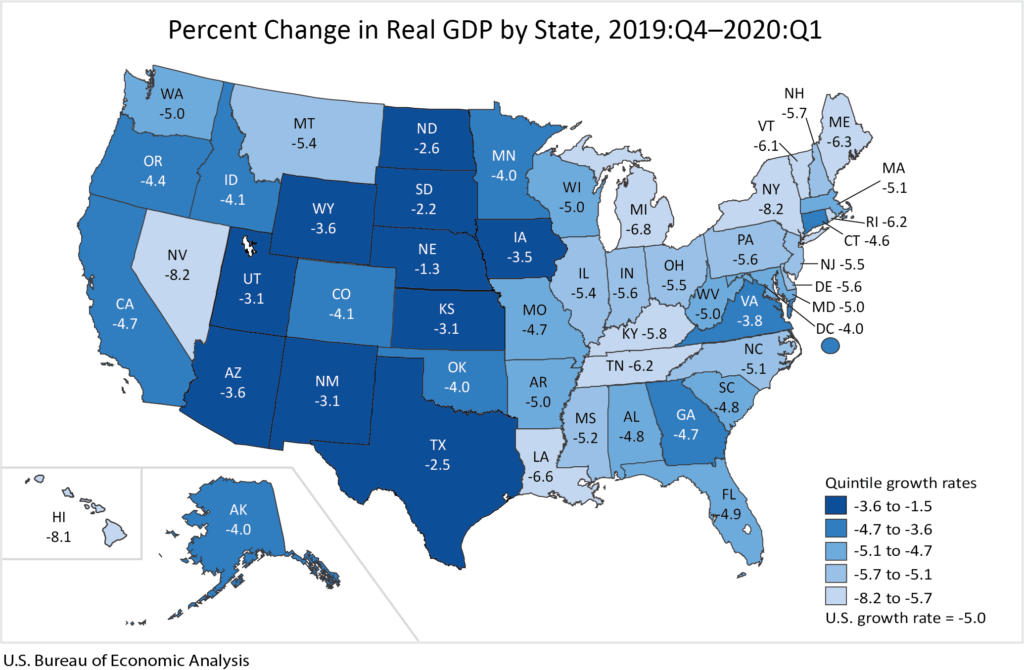 While the data still mean Nebraska has been caught up in the same likely recession as the rest of the country, the impact in the first quarter was milder. This is welcome news, since Nebraska already ended 2019 with the country's lowest state economic growth, following last year's natural disasters.
The data show Nebraska's agriculture, forestry, fishing, and hunting industries grew by 2.59% between the beginning of the year and the end of March.
Of the 21 industry groups measured, 15 saw reductions in output in Nebraska. Industries that faced the largest setbacks include finance and insurance (-0.83%), transportation and warehousing (-0.75%), accommodation and food services (-0.58%), health care and social assistance (-0.43%), and retail trade (-0.38%).